Mission / Vision / Values

To provide professional services to small businesses, enabling them to grow and be profitable. Providing a one-stop shopping experience to its clients through its unique business model that combines the warm strong contact of neighborhood professionals with the efficiency of todays accounting and financial services technology. Counting House offers a complete array of financial services along five major business lines:
Accounting & Financial Reporting
Payroll Processing
Tax Planning & Preparation
Business Counseling
Financial Management
A Proud PASBA Member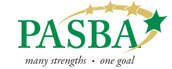 Counting House Associates is a member of the Professional Association of Small Business Accountants (PASBA) whose members provide professional business and tax services to small businesses throughout the North America. Using the collective resources of this network, association members offer their clients a level of service and expertise that individual practices are unable to rival. To learn more, visit www.PASBA.org.
Values
Counting House places the highest value and esteem in its employees who work hand in hand with its clients to build the strongest, most efficient and profitable small businesses on the seacoast. To achieve this goal, we believe in ongoing continued education, opportunities for advancement and celebrate everyday accomplishments.
As an active community and corporate citizen, Counting House stands side by side with local nonprofit organizations helping individuals and families to achieve greater heights through sharing our talents, financial support, time, and mutually beneficial cause marketing efforts.
Participant in the Whittemore School of Business and Economics at the University of New Hampshire Pathways Mentor Program.
Vision
Our vision is to help our clients achieve their passion by building profitability with sound financial accounting practices and guidance.